| | |
| --- | --- |
| | The contents of the article are independently established designs and other forms of intellectual property that fall under the sole property of Daz-sama and may not be used without the prior written consent of the author; this most nearly means that no portion of this article may be duplicated, redistributed or manipulated in any form. Thank you for your cooperation. |
"What is a shinobi, you ask? Why, a shinobi is none other than he who has devoted his very existence towards the fulfillment of other's desires; one who has discarded himself of all trivial concerns, such as his own personal objectives, so as to achieve victory on a much grander scale."

—
Matsumura Shimizu
Matsumura Shimizu ( 松村清水, Matsumura Shimizu)...
Appearance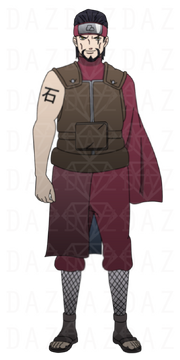 Personality
History
Between a Rock
Rock Bottom
Sitting on a Gold Mine
Abilities and Powers
Earth Release
Lava Release
Taijutsu
Bukijutsu
Intelligence
Sensory Perception
Behind the Scenes
Trivia
The name "Shimizu" means "spring water" (清水) while his family name "Matsumura" means "pine village" (松村).
References
Community content is available under
CC-BY-SA
unless otherwise noted.