Heyo, everyone! I'm Ash9876, otherwise referred to as Ash or Ashy, generally. Some people like to make odd nicknames for me, but that's for you to decide and for me to approve. I like to think of myself as a veteran among these parts. If not in Naruto Fanon, then in fanfiction writing and wiki as a whole. I started approximately three years ago, and like to think I have grown significantly as a writer over the past years.
Autobiography
A small autobiography about me in dot points:
I initially started off on the Fairy Tail Fanon as a standard user, before eventually becoming an admin on the said wiki after adopting it from its original owner.
Eventually, I traveled to Bleach Fanfiction Wiki for a period of time, while staying on Fairy Tail Fanon. During these periods, I was on and off with Naruto Fanon, considering I could never grasp it.
My first experiences with Naruto Fanon was on another Naruto Fanon Wiki, which I enjoyed moderately but wasn't able to pursue any possible projects in.
Around the middle of this year, I joined this Naruto Fanon Wiki and partook in making my first official character, Moya. Ever since then, I have grown to make numerous characters and have begun engaging in a variety of RPs and Collaborations. It's quite fun! I still keep ties with other wikis, as well.
Personality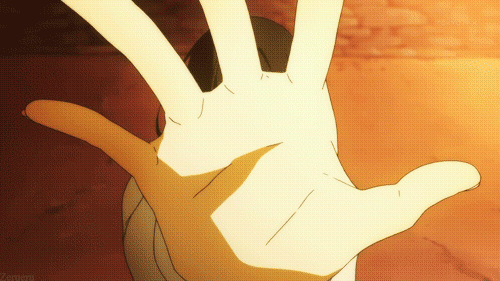 As elusive as the illusionist
I'm a relatively nice guy, and quite easy to get along with if you don't pull my triggers. I'm relatively neutral on most topics, so if you have a debate I'll try to be the mediator and bring about a peaceful solution. If you want an opinion from me, I'll give it, with some constructive advice as well, and I hopefully won't make you tear up with harsh comments. But, I might be boring you, so, I hope we'll get along. Have any issues, go to my message wall :)
Miscellaneous
Favorite Naruto Characters (Canon)
Favorite Naruto Characters (Fanon)
Pending...
Projects
As an author who dislikes sticking to one thing (worst habit in existence), I have a wide variety of projects going on at any given period of time. I try to juggle them but, in all honesty, I'll probably never get anything complete in the sense of the word.
Main Projects
Naruto: Nōnindō: The user's personal fanfiction. This, and all associated characters and ideas in it will be developed slowly through progression of the story, as such it is a long-term project.
Main Characters