"I am a Flame Haze, the Flame-Haired Burning-Eyed Hunter. I am known by Shana!"

This article, NejiHyuga2, belongs solely to The Inheritor of Heaven's Flame and cannot be utilized without his permission. You will find yourself cut down if you dare to touch this article without his permission. If you wish to use the contents of this article, make a concise request on his message wall.
My Wiki Activity

The Wiki

Account Creation

Status

Priority

Fate/Grand Order Wiki
December 21, 2017
Player (NA only), Contributing Member
Inactive
Gakusen Toshi Asterisk Fanon Wiki
September 18, 2017
Bureaucrat, Administrator
Low
High School DxD Fanon Wiki
September 27, 2018
Contributing Member
Inactive
Knights of Radiant Chivalry Wiki
September 15, 2019
Bureaucrat, Founder
High
Narutopedia
October 16, 2016
Discussions Only
Inactive
Naruto Fanon Wiki
December 6, 2016
Contributing Member
Low
Naruto Blazing Fanon Wiki
December 21, 2017
Bureaucrat, Founder
Inactive
Naruto Shippuden: Ultimate Ninja Blazing Wiki
September 7, 2017
Player, Contributing Member
Inactive
Owari no Seraph Fanon Wiki
March 27, 2018
Contributing Member
Low
Owari no Seraph Wiki
March 31, 2018
Contributing Member
Medium
Seirei Tsukai no Blade Dance Wiki
March 26, 2019
Administrator, Bureaucrat
Medium
Sword Art Online Fanon Wiki
September 22, 2017
Contributing Member
Inactive
Shakugan no Shana Fanon Wiki
August 22, 2018
Administrator, Contributing Member
Low
Sword Art Online Alternative: Spell Blade Online Wiki
November 9, 2018
Administrator, Bureaucrat, Founder
High
Type-Moon Fate Fanon Wiki
July 9, 2017
Administrator, Bureaucrat
Medium
TYPE-MOON Fanon Wiki
January 11, 2020
Administrator, Bureaucrat, Founder
High
"High school may be fun but I swear I'm having the worst high school life ever."
— Neji
editNejiHyuga2
Personal
Blood type
O
Kekkei Genkai
Return to NejiHyuga2.
Hi <insert name here>! I'm NejiHyuga2. My real name is Peter. I'm a relatively new to fanfictions. I started writing in 2013 when I was 12. I have long since discarded my original idea and revised it to a fanfiction where Sasuke never left the village and the Uchiha Clan was never massacred akin to Jiraiya Ninja Scrolls: The Tale of Naruto the Hero titled Sasuke Uchiha: Sharingan Legend. I have started a new fanfiction about the children of Boruto Uzumaki and Sarada Uchiha.
Autobiography
Here's a quick autobiography in bullet points:
Born in Indonesia in 2001
Began roleplaying in 2007
First exposed to anime in 2008: Naruto Part I
Began writing in 2013
Personality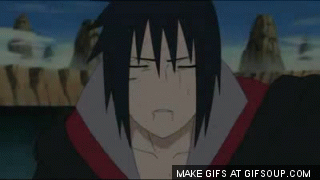 Don't make me angry or I just might use Amaterasu.
I'm a relatively nice guy until you pull my triggers. I am an honor student with straight A's so I have a relatively laid-back attitude even when it comes to school. I usually write in school when no one is looking so you might say that I'm really not interested in school which is FALSE. I want to become a hematologist when I grow up and I'm taking Honors Biology, Honors Chemistry, Honors Physics, Honors Geometry, English I, Latin I and P.E. Oh, and if you're wondering I'm a freshman in high school.
Timeline
Seishi Hyuga's timeline

Spans from Warring States Period to Sasuke Uchiha: Sharingan Legend Timeline
Approximately 143 years

Sasuke Uchiha: Sharingan Legend timeline

Spans from Naruto Part I until Ryo's timeline
44 years
22 years after end of Canon (11 years counting Gaiden)
Cumulative of 187 years

Ryo's timeline

Spans from Ryo's birth until founding of Oraculum Kingdom
36 years
58 years after end of Canon (48 years counting Gaiden)
Cumulative of 213 years

The Festa Timeline

Spans from founding of Oraculum until the first Festa (Lindwurm)
6 years
64 years after end of Canon (54 years counting Gaiden)
Cumulative of 219 years
Character List
First OC's
Side OC's
Sasuke Uchiha: Sharingan Legend Characters
Second Generation Characters
Potential Fanon Canon Characters
Antagonist Characters
Seidōkan Kenjutsu Academy Students
Saint Michael's Academy of Archery Students
Eagle's Crest Academy Students
Other Characters
Jōten Ōtsutsuki (Do not plan to make a page for him)
Character Themes
See User:NejiHyuga2/Theme Songs
Role Plays
Completed
In Progress
Roleplay Series/Fanon Canons
Community content is available under
CC-BY-SA
unless otherwise noted.